Remotion has two systems well suited for operations on offshore platforms, namely the Icarus and Beetle systems.
The Icarus is a robotic pipe crawler designed for working on various concentric pipes and columns both on-land and offshore. It connects to the pipe clamping, hence it can be used on any hard surfaces, like metals, concrete, and hard isolation.
The Icarus has a lightweight structure which can be adapted to various pipe sizes within the range of Ø500 – Ø900mm (pipe dimensions outside of this range might be possible on agreement).
The Icarus is suitable for various pipe operations both on land and offshore
UHP & HP Cleaning and paint removal
Visual condition inspection by cameras
Wall thickness, crack inspection by sensors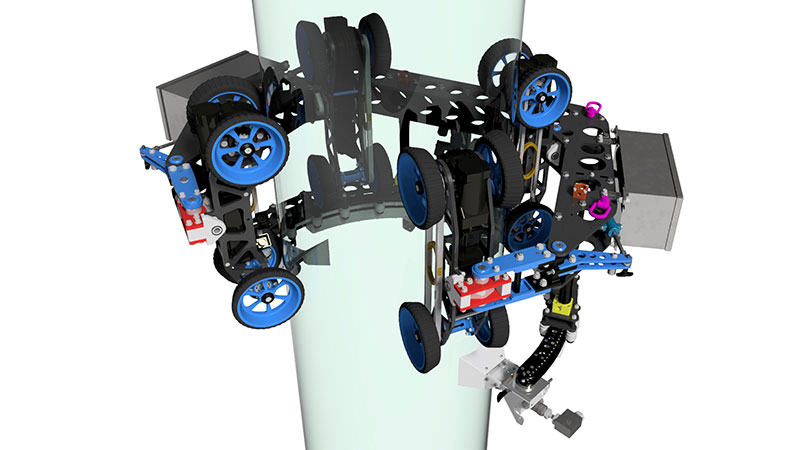 The Icarus system has been used in several years on the Oseberg D platform, where it has performed HP cleaning and paint removal on the jacket legs and risers.
The Beetle system is well suited for the larger diameter surfaces, where the Icarus comes to short. The user friendly and easy to operate robot is developed to clean large vertical steel surfaces.
The Beetle system has been in offshore operation for cleaning of the outer legs (OD 1400mm) on the Oseberg D platform.