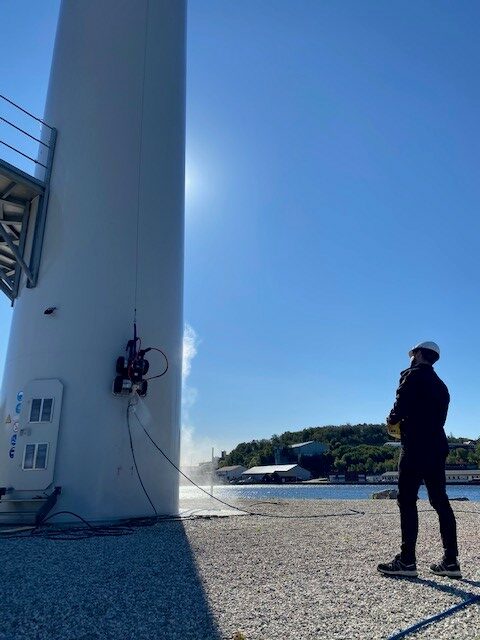 Remotion is part of the Norwegian Offshore Wind Cluster. Through this membership, we will strengthen our position in this upcoming market.
The pictures above are from testing of the Beetle system for removing grease on wind turbine towers. The cleaning can be performed with vacuum equipment, ensuring no debris from the cleaning to the outer environment.
Remotion has available systems suitable for high pressure water cleaning of wind turbine towers. HD cameras can be used for a visual inspection of the tower.
With comprehensive experience in robotic solutions for water cleaning, sandblasting and painting, our Engineering team can take on development task to deliver tailored solutions for the customer.