We are a multidisciplinary engineering team with a proven track record in delivering high-quality solutions for a wide range of clients around the world.
Our team offers diverse professional services covering a complete project life cycle, from the initial concept to the final product. We can assist with calculations, 3D designs, engineering analysis, procurement, assembly, and commissioning.
Design
Our team has extensive experience in 3D models creation and engineering drawings using professional design software:
– Autodesk Inventor
– Autodesk Nastran


We cover a full project scope, from a basic concept through comprehensive analysis to detailed design.  We also provide structural analysis and design optimisation services. We have expertise in range of standards like NORSOK, ATEX, the Machine Directive, etc.
Project Management
We are highly proficient in project management. We have gained experience and expertise working on numerous internal and external projects. Our services cover a complete work package, from a concept design to assembly and testing.
Assembly & Testing
Remotion has a 500m2 assembly and testing facility in Stavanger, Norway. The workshop is equipped with a 6×12 meters steel wall used to test and verify magnetic robots and associated tooling. Thus, we can test newly developed equipment up to a technical readiness level 4 before taking it offshore.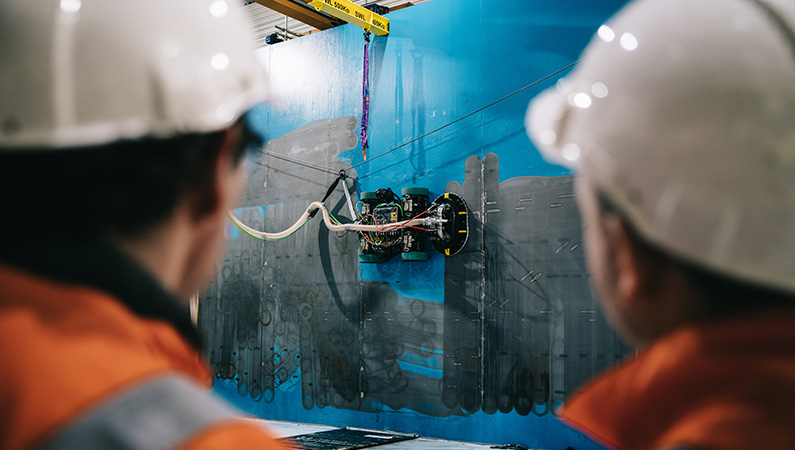 For submerged equipment testing, we use an easy-to-access 4x3x2,5m indoor water test pit tank.
Our in-house machining capabilities include a milling and lathe machine. They are mostly used for part modifications, especially in fast-track projects.