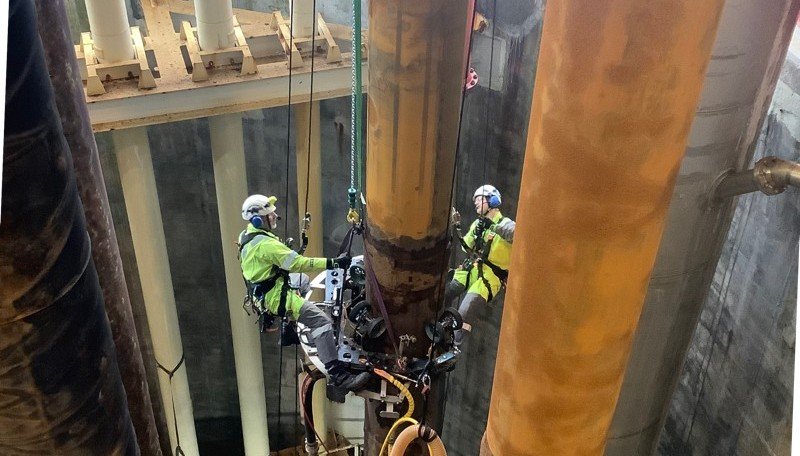 The acquisition strengthens the position as a provider of technological and sustainable solutions
Bergen/Stavanger, April 1st, 2022 – Beerenberg Services has acquired Remotion.
Remotion looking forward to further develop its technology as part of the Beerenberg group.
-We have worked together with Beerenberg on fabric maintenance projects and have had a great collaboration. With a solid owner in Beerenberg, we will continue to develop our technology to further benefit our customers, Morten K. Urrang, the founder and managing director in Remotion, says.
-With Remotion on board, we will further develop our surface maintenance services along with ourclients' expectations, Arild Apelthun, CEO of Beerenberg, says. Besides its unique technology, Remotion has an extensive record of accomplishment and a great culture that fits well with Beerenberg.
As society moves faster towards net-zero emissions, Beerenberg aims to be a partner on that journey.
-To invest in people, sustainability, and technology to better serve our clients and further develop the organization. We believe our expertise from the oil and gas industry is the key to sustainable development. The use of robotics and modern technologies in industrial insulation and surface maintenance are just a few examples of how we work to reduce our carbon footprint.
Remotion will continue as an independent business unit with its headquarters at Forus.
About Remotion
Remotion is a substantial provider of technology and world leading supplier of magnetic remote-controlled vehicles for offshore splash zone operations. Over the years the technology has been further developed within the area of Fabric Maintenance where the robotic solutions assist the industry to become more sustainable, safer for both personnel and the environment. It also offers a significant increase both in efficiency and quality. Established in 2014, the company holds contracts with several of the largest operators on the Norwegian continental shelf.
About Beerenberg
Beerenberg Services has delivered cost efficient solutions to a wide range of industrial enterprises for more than 40 years. Beerenberg is one of the leading suppliers of maintenance and modifications services on the Norwegian Continental Shelf as well as a global provider of insulating products. The Group´s expertise covers the entire life cycle of the petroleum industry from field studies and newbuilds to maintenance, modifications, and lifetime extensions. The operational activities are organized in Beerenberg Services and its subsidiaries. Headquartered in Bergen, Beerenberg has offices in Stavanger and Skien in Norway and in Poland, UK, South-Korea, Thailand, and Singapore. www.beerenberg.com
Contact info:
Ingrid Lovise Færøyvik, VP Communications, Beerenberg: 452 50 135
Arild Apelthun, CEO, Beerenberg: 918 19 265
Morten K. Urrang, Managing Director, Remotion: 971 31 401