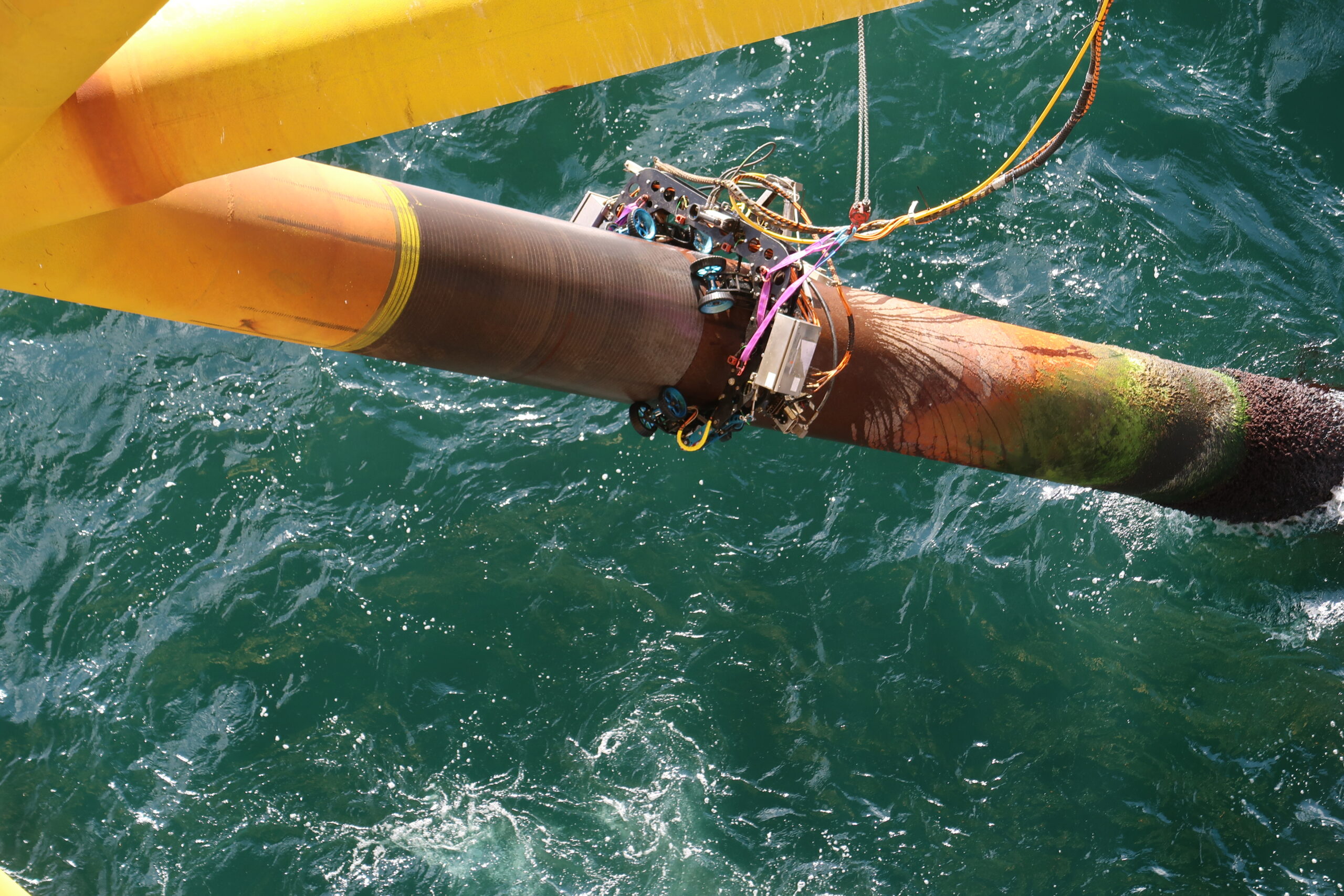 Remotion has been awarded a contract by Beerenberg under their existing framework agreement with Equinor for repair of 30 conductors on Sleipner A and Troll B with an option for a further 12 with the use of our Icarus system.
– Our Icarus system has a solid track record for these types of projects on the Norwegian Continental Shelf and we are very proud that Equinor chose to use our system again, says Morten K. Urrang, CEO of Remotion.
Now for the first time Icarus will do an assignment where all the waste is collected in a closed system, which was a prerequisite set by Equinor for carrying out the assignment.
Together with Beerenberg, Remotion has also designed a portable collection station.
– We do this to ensure that the assignment is carried out in accordance with zero emissions of, among other things, microplastics in the sea.
At the same time, there is no doubt that this helps to increase the complexity of the project, says Kristian Henriksen, project manager in Beerenberg. He points out that the job at Troll B will be particularly demanding, where the pipes are located directly above the sea.
– It's another interesting project for robotizing surface treatment and again with a green profile where we look forward to collaborate with Beerenberg and their competence in the field of surface treatment. Morten K. Urrang continues.
Remotion is preparing the system for offshore operation. Our multi-discipline team is rebuilding the system for waste collection. This includes mechanical design, electronic design, production, assembly and reprogramming of the control system. All according to NORSOK standards and ATEX Zone 02. The system will undergo testing at our workshop in Forus before shipment early in July.