In 2015 Remotion delivered several chutes to TIOS for Island Constructor. Due to changes in operational requirements of one of the chutes, TIOS requested a fast-track modification of the chute. Remotion received the signed PO 27.11.2020, with delivery date set to 15.12.2020.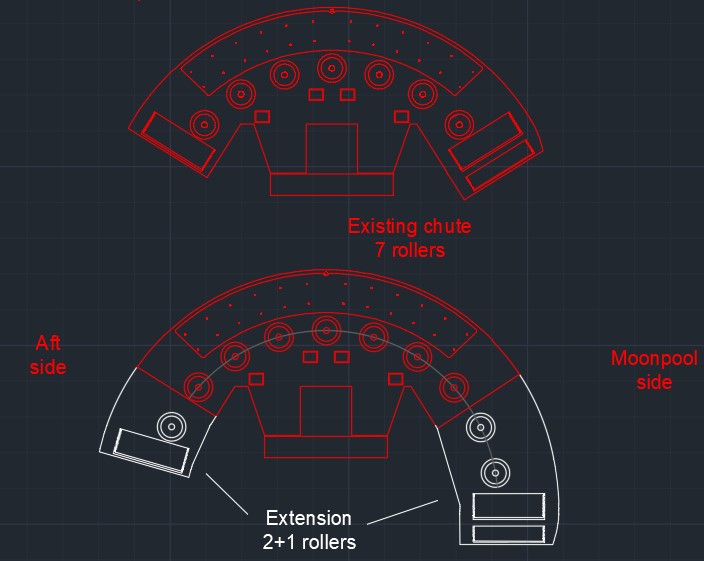 The work included design modification with extension of the chute length in both ends, project management, procurement, fabrication, and assembly. To make the challenge even more interesting, 4 working days was needed to remove all existing hot-dip galvanized coating (acid bath process) prior to new galvanization process of the modified chute.
Close collaboration both internal and with external suppliers was essential to be able to meet this delivery date. The last bolt was mounted on the chute 14.12. and it was sent to the customer on the agreed delivery date, 15.12. Remotion received feedback from the customer that the chute is mounted and is operating perfectly.