As a part of a life extension program, Remotion has completed several hull repair campaigns onboard an FPSO in the Norwegian Sea. One of the repair locations was under the moonpool void area, a flat section part of the hull near the turret system, an area inaccessible to our magnetic robots.
Using our 450mm cofferdam, our engineers designed a custom frame for a free fly inspection ROV. Furthermore, the ROV topside control system was built into a ATEX Zone 02 and NORSOK Z-015 -approved control container.
Before the offshore operation, a FAT was successfully completed in our test tank.
Onboard, the ROV was deployed using the offshore crane and an ROV running latch. Remotion personnel successfully flew the ROV to the location and installed the cofferdam. Our engineers also developed mechanical solution so that the ROV could detach itself from the cofferdam when installed. This way, the hydrodynamic drag of the inspection ROV should not affect the cofferdam.
After installation, a topside pressure gauge connected to the cofferdam monitored performance safety. After the repair, the cofferdam was detached by releasing the vacuum and retrieved to the deck by its attached wire; no need for the ROV.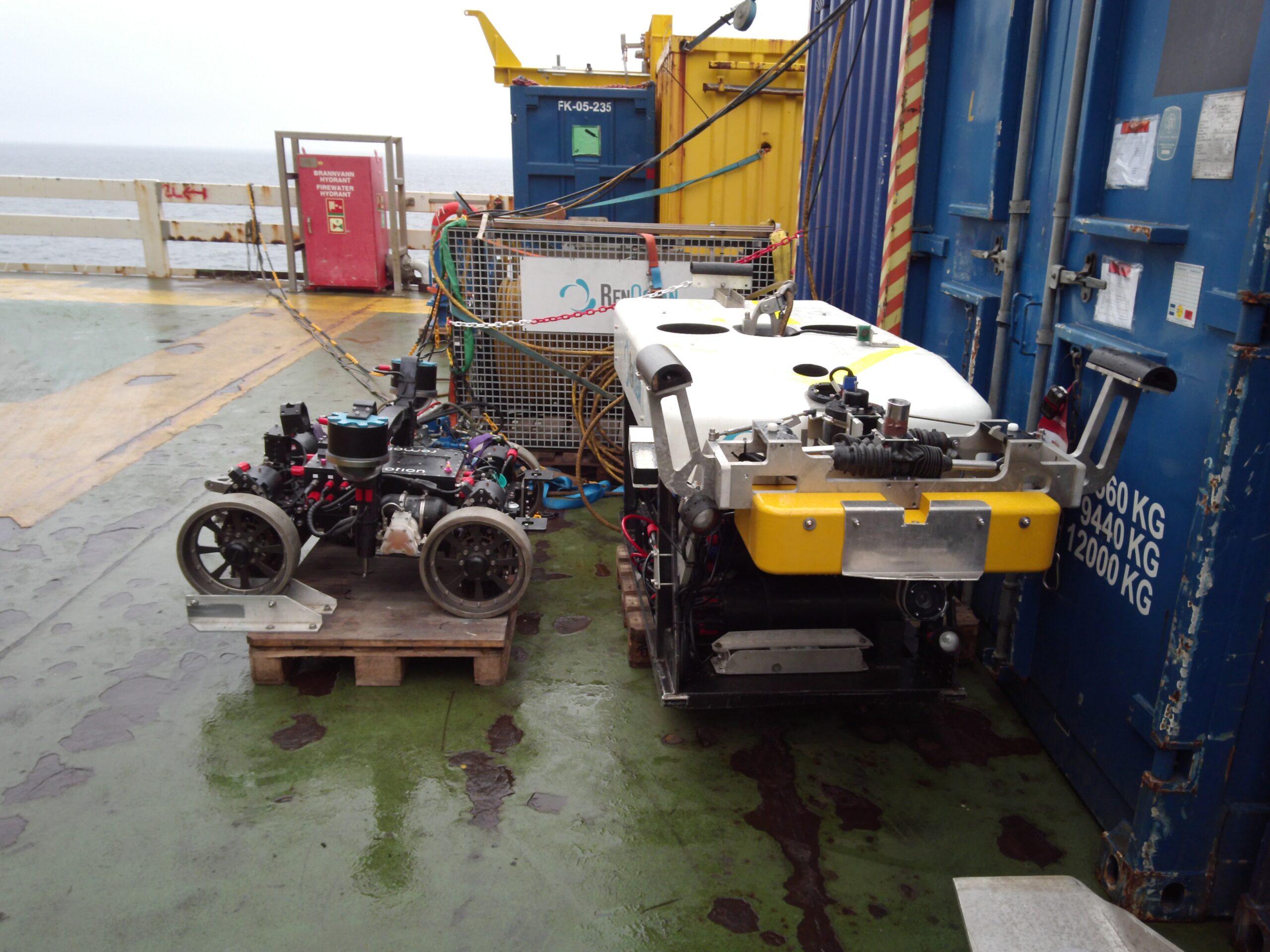 Both our Achilles robot and a ROV was mobilized for the campaign.