Goliath is our largest and most powerful magnetic robot. It was our first design and Proof-of-Concept in 2014 and has gained a solid track record. It is equipped with four patented Remotion magnetic belt drive units which ensures a magnetic traction force up to 3200 kg. It is designed to carry high payload along steel hulls and structures in the splash zone. Thanks to its low built profile and open structure the hydrodynamic drag and added mass effect is significant reduced. Its record is operation is 5.5m Hs wave conditions. Goliath is a hydraulic powered vehicle with on-board 8kW hydraulic power unit and a valve pack. It is a very stable tool platform, capable to carry and operate a wide variety of loads including standard ROV tooling. Normal operations are installation of habitats for sea chest blinding or hull crack repairs where the robot can carry a 3000mm wide habitat in front or a OD 1300mm habitat underneath the main frame. Linear tools in front of the vehicle can be as wide as 4000mm; equipped with NDT sensor, mechanical tools, cleaning tools, etc.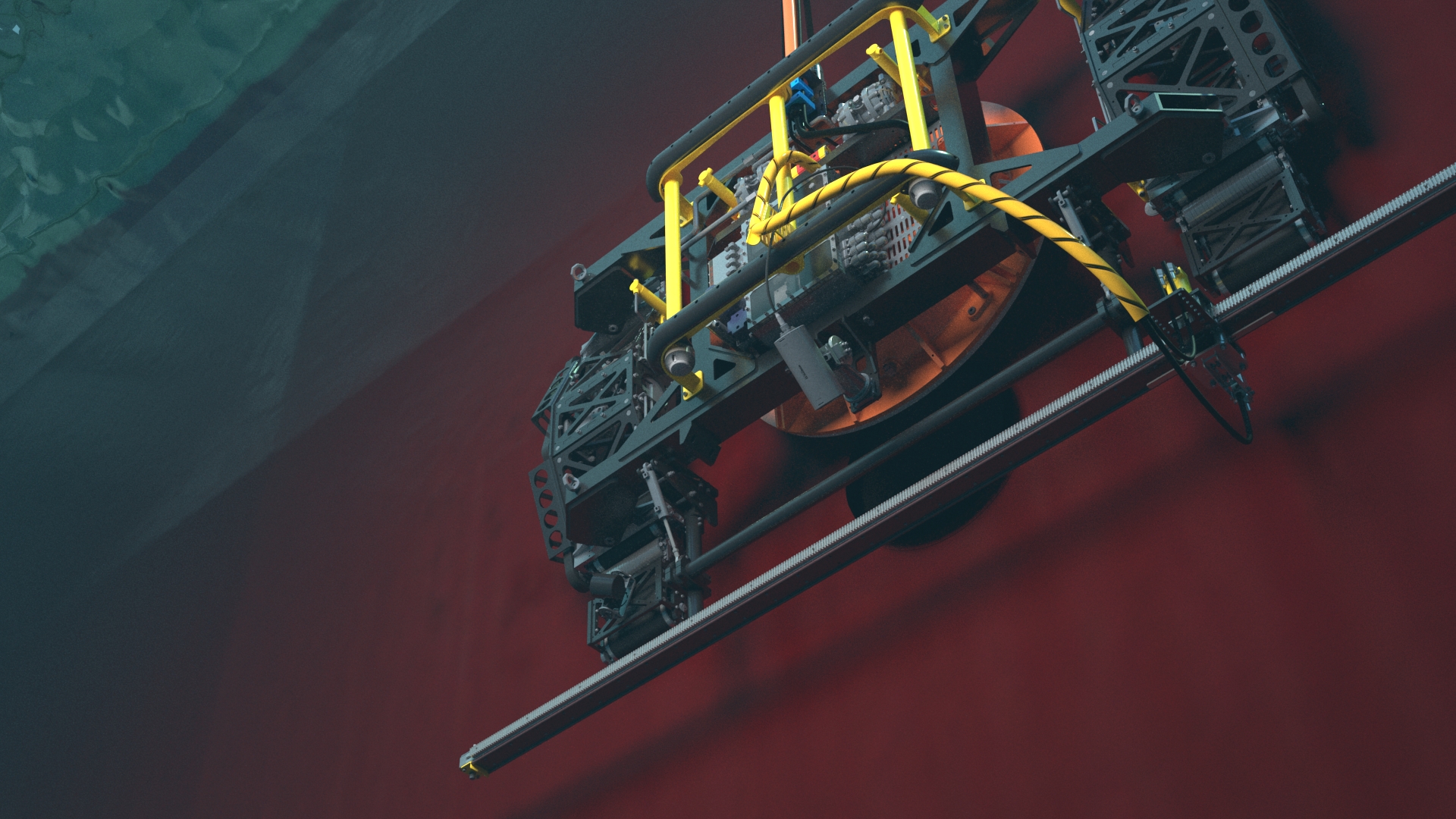 Despite its larger footprint, with its smart drive unit design it can tackle various geometry and radius down to 1500mm.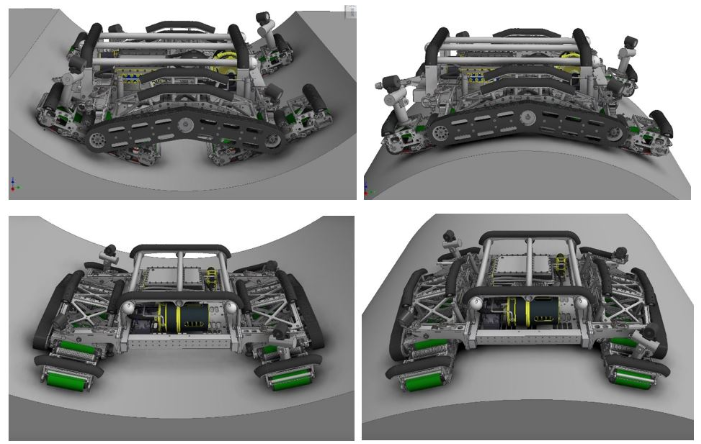 It is equipped with an Emergency Quick Release System (EQD) which ensures that the robot can be detached and record under any condition, in an event of lost communication, the EQD system will activate after a preset value.
Goliath is normally deployed to the hull by use of crane. Its comes with a transport and deployment frame that tilt the robot from horizontal to vertical during deployment and recovery to ease the crane operation. A running latch is used to connect and disconnect the crane hook.
The Goliath spread is a compact package; the robot a 14ft control container, a safety winch and umbilical winch.
See Goliath in operation: